Roof Estimate Round Rock TX
What do you do after a storm in Round Rock, TX? Most homeowners worry about getting a roof estimate for repairs to the roof or gutters. It's easy to put things off because you don't want to spend the money now, but minor repairs could lead to having to put on a new roof if you don't get things fixed as soon as possible.
Roof Estimate For Storm Damage
High winds and other severe weather can leave home exposed to the elements. Therefore, the roofing industry is there to help you repair the issue and get the roof estimate services you need.
Roof Estimate Services
Water Damage and Roofing of Round Rock is one of the best options and can help with all your roofing needs. Request a free roof estimate from our Round Rock roofers to rest easy at night!
Roof Estimate – What is it?
A roof estimate is a written quote that details the project's scope and should be provided by a Round Rock roof expert when you fear damage to the roof.
Roof Estimate – What's Included?
Round Rock roofers can include various pieces of information in a roof estimate. Some might only span one page, and others are lengthy. We try to make it easy for you to skim through the roofing estimate and still understand everything, but our roofers are there to ask questions and get answers! Here are just some of the things your roof estimate should include:
Roof Estimate Payment Information
All roof estimates should explain who is responsible for the project and how much the customer must pay. We offer in-depth quotes, including progress payments, down payments, and appropriate payment methods.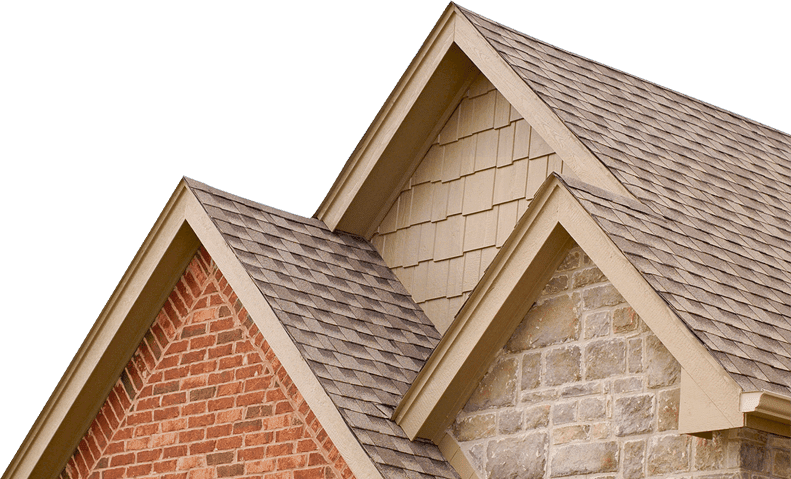 Roof Estimate – Timelines
Roof estimates must list the start and completion dates for the roofing repair in Round Rock, Texas. However, this can change if more repairs or materials are necessary. Delays can also happen, so it's not set in stone.
Costs
We always include in the roofing estimate the cost of labor and materials, which consists of getting permits. Likewise, we provide information on whether we clean up and remove any debris after roofs are repaired.
Materials
Our team will explain the type of roof shingles, underlayment, flashing, gutters, and ventilation we will use, and it's specific to your situation.
Full Description of the Work
We're specific about our work and only focus on the roof repairs mentioned in the quote.
Guarantees and Expectations on Work
Generally, roofing estimates include a section that discusses cleanup expectations, material guarantees, and workmanship guarantees for all roofs.
Roof Estimate Warranty
Whether we tackle small or big jobs in TX, we always list warranty information from the manufacturer. It's best to read through the roof estimate to know how long the shingles or gutters should last after the repair/replacement.
Insurance and Licensing Information
We always provide proof of our licensure, worker's compensation insurance, and liability insurance. It includes a release that protects you in case we don't pay subcontractors for the roofing repairs they help us with.
Provisions and Add-Ons
There might be times when we offer add-ons or require additional charges, and that's always provided in the quote.
Exit Means
Before starting a project, we make sure to include a means of exit in the quote. This explains when we or you could terminate our agreement without penalty.
Roof Estimates for Roof Repair or Roof Replacement?
When experiencing roofing problems, it's generally best to get a few roof estimates from qualified TX roofers. While we are often the most affordable for Round Rock roof repair or replacement, comparing roofing services is always wise.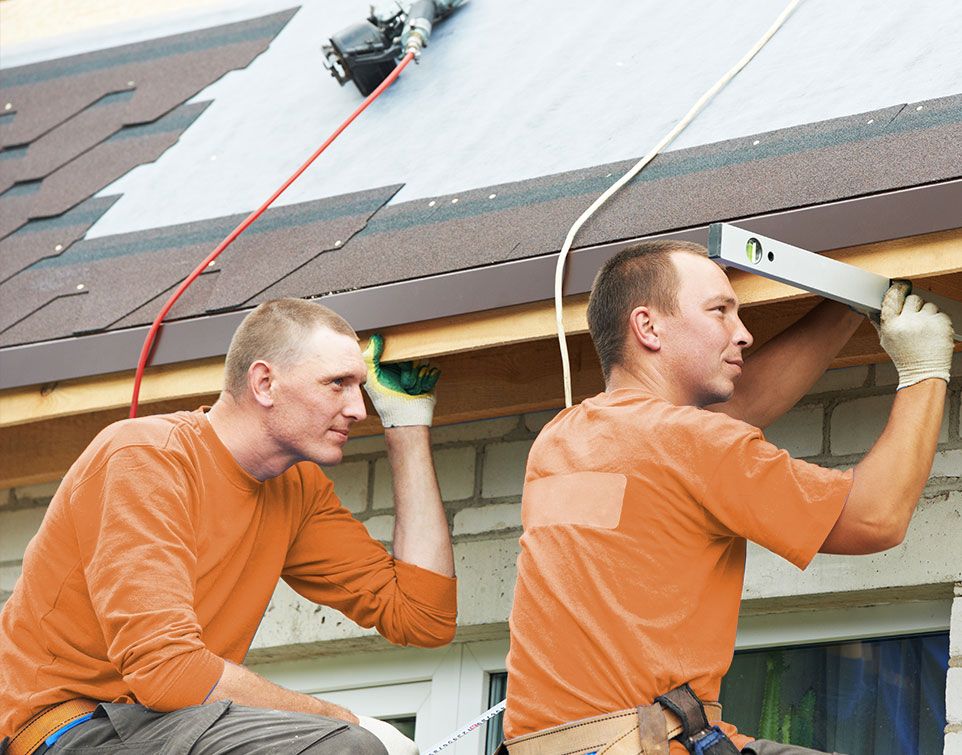 Roof Estimates – What to Ask?
When getting a roofing repair, it's often difficult to know what to ask during the roof estimate phase. Here are some questions you can ask your Round Rock roofing expert:
Do the roof estimates include tax?
What's the process you use if there's more damage than noted in the inspection report?
Why is the quote so low? Are you just quoting for the materials?
Do I get to keep any extra materials?
How long has the company been in business?
What's the company's safety record?
Our Roof Estimate Process Is Easy
Roofing in Round Rock, Texas, is our specialty, and we always offer the best solution for your roof. Here is our process:
Call for a Free Roof Estimate
We send a roofing expert to determine if you require a repair or a new roof. The roof inspection helps us see any roof leaks and other problems.
Receive the Bid
Once we assess your roof and its needs, you will get a competitive roof estimate from our company.
Start the Roof Repair
When you accept the proposal, we can start on the roof repair and fix that leaky roof!
Why Choose Water Damage and Roofing of Round Rock
Roofing in Round Rock, Texas, is all we do, but here are a few more reasons to choose us:
Free roof estimates
Reliable and fast work
Determine your needs before recommending a roofing service
Build and establish lasting relationships with clients
Focus on transparency
Never sacrificing quality for quantity
We Offer Metal Roofing Services
We understand that your roofing needs are different from anyone else's. Therefore, our Round Rock roofers can handle metal roofs, shingles, and anything in between.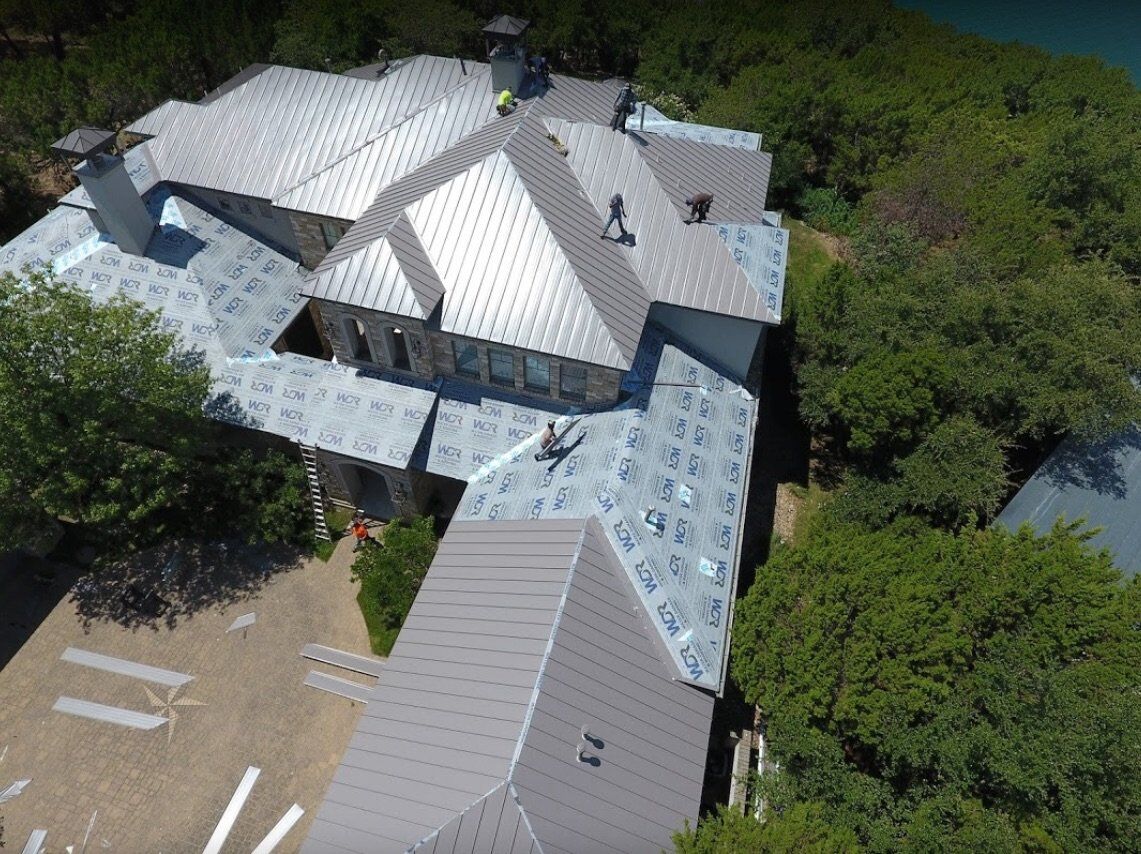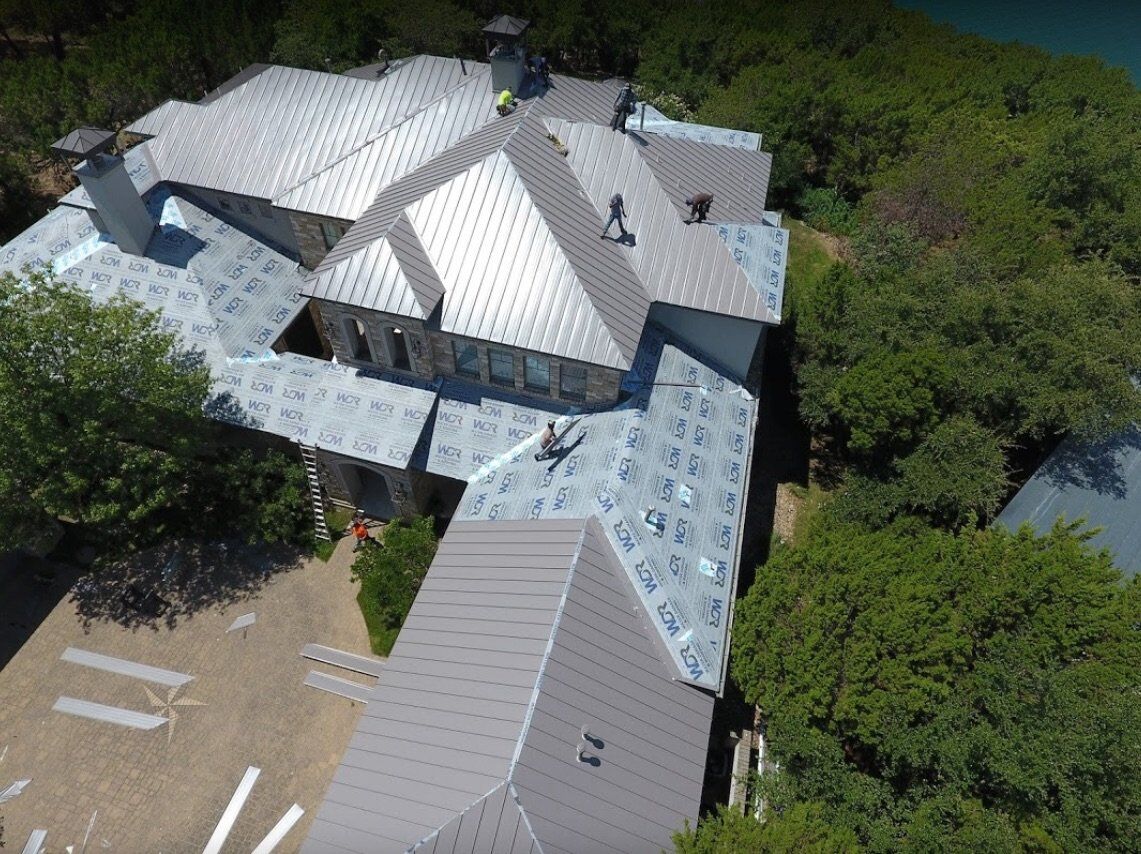 Our Roofing Services
Our professional roofing experts offer these services:
Roof repair

Complete roof replacement

Roof installation

Metal roofing

Hail damage

Reroofing

Roof estimates

Roof inspections
Whether you live in San Antonio, Round Rock, or Cedar Park, Texas, you need a Round Rock roofing company that can help with your situation.
No project is too large or small for us. In fact, we only care about your roof. Therefore, we make sure the situation is taken care of so that you can relax and enjoy life in your home!
Has damage to the roof caused issues, such as leaks, missing shingles, and other concerns? It's time to call Water Damage and Roofing of Round Rock to request your free estimate. We're ready to assist and can schedule an appointment for an inspection to get started!